Carol Service & Christmas Concert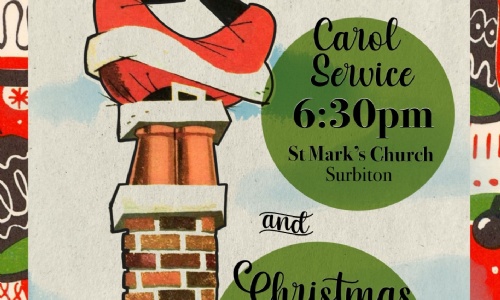 Join us at our Carol Service & Christmas Concert on Tuesday 13th December from 6:30pm.
This year our Carol Service and Christmas Concert are on Tuesday 13th December.
The Music Department takes great pride in its long-standing tradition of Christmas Carol Services and Christmas Concerts. For the last few years we've been unable to put on a live concert so this year we are returning (with great excitement!) to showcase our many talented musicians (over hundred students from across the school will be taking part).
Our Christmas spectacular is in two parts. The first part is a traditional Carol Service at St Mark's Church, Surbiton starting at 6:30pm until 7:30pm. This will feature our three choirs (Hollyfield Singers, Senior Choir and Chamber Choir). This is a traditional service and is very popular with our parents/carers and wider community.
The second part of the concert will start in the School Hall at 8:00pm - 9:30pm featuring the Hollyfield Orchestra, Swing Band and Rock School Bands (from a range of different year groups). There will be refreshments kindly provided by our wonderful PTA, (including mulled wine, baguettes from the French Tarte, Surbiton - fancy! and mince pies).
We look forward to seeing you on the 13th December!